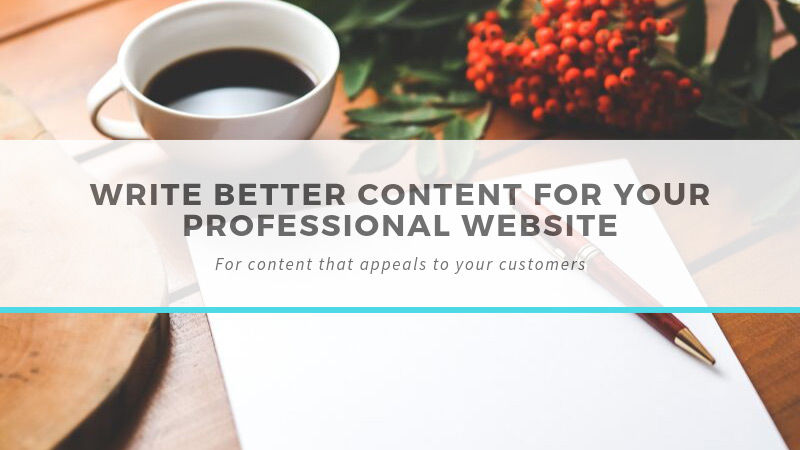 Disclosure: This post may contain affiliate links, meaning I get a commission if you decide to purchase through my links, at no extra cost to you. I only link to products that I use and trust.
If you have a website, you cannot avoid writing texts. You want to present your company in the best possible way and attract new customers with convincing words. But how can you improve your existing texts and write better content for your website?
If you still have to get started and you find yourself staring at the blinking cursor on a blank document. For you I have the best advice that I have ever received about writing: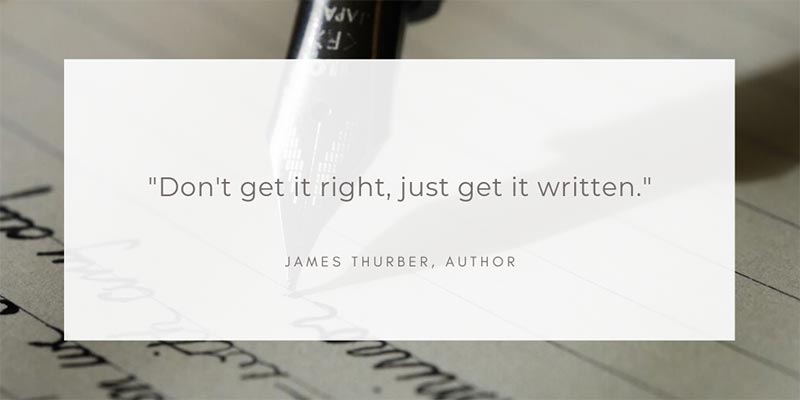 Just start writing without wanting it to be perfect right away. The first draft never is, that's what editing is for.
 
If you already have a website, I invite you to take a closer look at the existing content. Do the language and writing style appeal to your ideal client? Are the texts easy to read and have the pages a logical layout?
 
In this article, I'll show you how you can improve the existing texts on your website to make them easier to understand for your visitors.
Tips to write better content for your professional website:
Know whom you write for
Before you even put your pen to paper, you first have to figure out for whom you write. Who is your target group? That depends entirely on the type of business you have and the services you offer. Who are your customers, what problems do they have, and how do you help to solve those problems?
Create a "persona" for your website visitors – that is a profile of your ideal customer. Always keep this profile in mind as you write and address him or her directly. Learn more about using personas with the article "How to Build a Buyer Persona" on Hootsuite.
Determine the purpose of each page
Your website is not just a beautiful display. It has a goal, something you want to achieve with it. Every page has its own function in achieving this goal. For example, the homepage provides an overview of your services and invites the visitor to explore your site further. A blog post attracts new visitors, and a sales page is for selling. By understanding the purpose of each page, you can determine how to best organize the content on your website. Remove elements from the page that divert attention from the goal. Don't put your Facebook feed on the sales page. If a visitor leaves your site to go to Facebook, you have lost him.
Use titles and paragraphs
Most people quickly scan over a text to determine if it is something that interests them. Give a page a clear structure by dividing the content into sections and make use of headings. This way, visitors can immediately find the information they are looking for without having to read through the entire page first. See what I have done with this blog post. You can immediately see what each paragraph is about.
Write in short and simple sentences
By using uncomplicated language, texts are easier to read and understand. Your message can easily get lost in lengthy and complicated sentences. Use short sentences, and don't be afraid to use punctuation. A trick to break a long text into pieces is to read it aloud. When you talk, it is easier to determine where you can end a sentence.
Write in easy to understand language
Be careful when using professional jargon. Do your visitors still understand what you are talking about if you use complicated terminology? Remember the persona that you have created of your ideal customer. Replace fancy words with more common synonyms. A handy tool for finding synonyms is synonyms.com.
Limit the use of passive voice
We often use passive voice without even realizing it.
In a passive sentence, the subject is not active but undergoes an action. Passive sentences are often vague because it is not always clear who performs the action, and that makes the text impersonal. An active sentence is direct, personal, and easier to understand.
An example of a passive sentence and an active sentence:
– Next year the B&B will be expanded with new rooms.
– We will expand the B&B with new rooms next year.
The SEO plugin Yoast is a useful tool to detect passive voice in your texts. It indicates which sentences are passive and whether you use the active voice enough.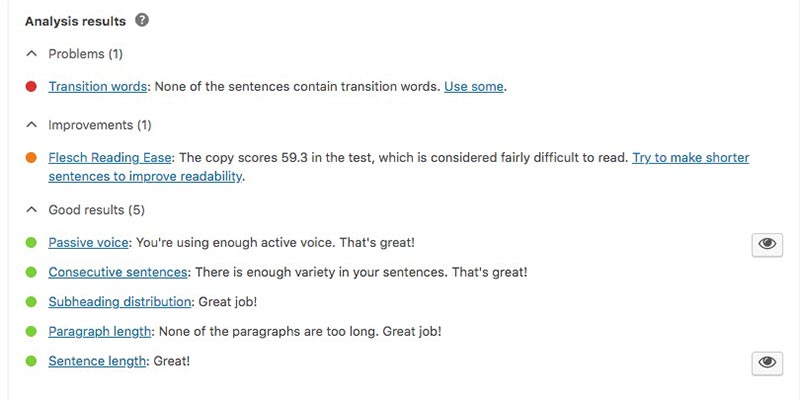 Check spelling and grammar
Before publishing a text, check that the spelling and grammar are correct. A website that is full of typos, misspellings, and grammatical errors certainly does not make a professional impression.
First write your texts in Word or another program with a spell check. Grammarly is the ultimate tool to improve your writing, even with the free version you can check your spelling and grammar.
Conclusion
Never publish a new blog post or page without first carefully editing the text. Read the page a second or even a third time and correct mistakes or adjust your writing style. Never skip the editing of your content, because it is an essential phase of the entire writing process.
In short:
Know whom you write for
Determine the purpose of the page
Use titles and paragraphs
Write in understandable language
Limit the use of passive sentences
Check spelling and grammar
If you have any questions about managing your website, I will gladly help and assist you. The first discovery call is completely free of charge or write me a message to get started.