Your website represents your business, and with a custom design, you can have it exactly the way you want it.
Not only will your website look great it will also have all the necessary features built in to attract new customers and increase the conversion rate.
We will go through the creative process of custom design together to transform your vision into a website where design, marketing and copywriting form the perfect balance.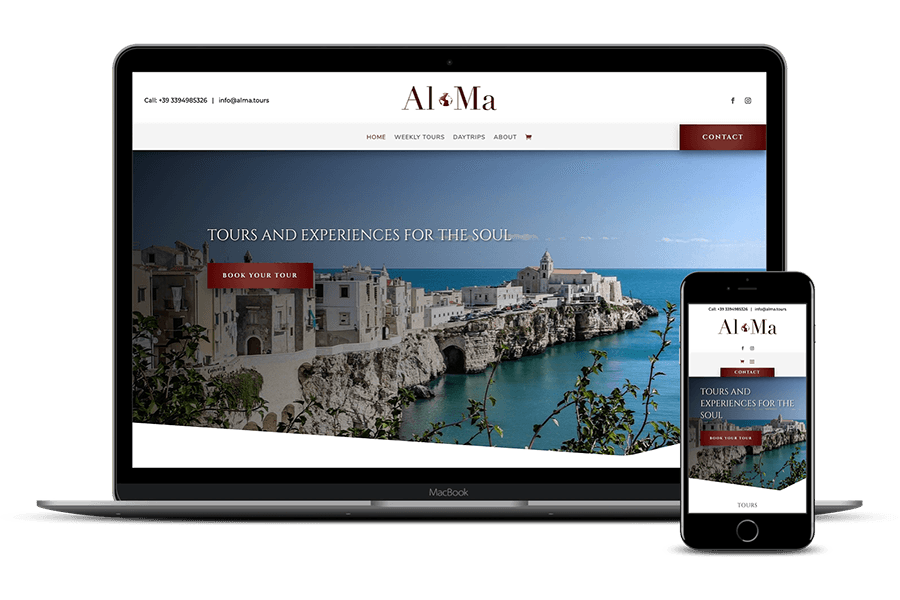 What type of website do you need?
From a one page showcase to a complete business site.
Business website
expand and grow with a professional website.

Blog
share your view of the world on a blog.

Multilingual
expand your market with a multilingual site.
Custom design
Tailormade web design that matches your wishes and business needs.
Responsive design
Visible on all screen sizes like desktop, laptop, tablet and mobile.
Optimized to convert
Turn your visitors into paying customers with strategically placed call-to-actions.
SEO
Basic Search Engine Optimization is included to index your site on Google.
Security
Setup of backup and security systems to keep your site safe.
WordPress
Your site built with WordPress and the powerful Divi Theme.
Personal approach
We work together to create the best website for you.
Instructions
I will show you how to use your new site and make textual changes.
Personalized support also for the non-tech savvy
It can become overwhelming when you first start working on a website for your business. No matter how much or how little technical knowledge you have, I offer you personalized support at your level. Whether you are an expert or are barely able to turn on a computer.
Book an appointment for a first discovery phone call.
It is free of charge and without obligation.
Alessio Mazza

It was a pleasure to create my site as a Tour Planner with Virtual Genie!
It was a pleasure to create my site as a Tour Planner with Virtual Genie! Liesbeth was really very professional, punctual and able to find a solution to all my requests. I recommend to all those who intend to create their own site to rely on her if you want to get an excellent result with fast delivery time!
Alessio Mazza
Zoe Louise Life Coach

Liesbeth has not only helped me bring into realisation a magical, personal website for my online coaching business. She has also helped support me on my own personal growth journey and supported me with ideas, inspiration and adaptivity to my own work flow. The website feels like me and I am so happy to put
it out there for the world to see. It functions beautifully and the image we created together is exactly what I was looking for. She is a wonderful designer, support and woman and I could not recommend her more highly! Thank you Liesbeth!
Zoe Louise