Sheila Corwin

Liesbeth has a great eye for web design. She works together well with clients and chooses appealing colors, images, and fonts for all of her projects. She also responds promptly to questions and/or glitches with WordPress, which is highly appreciated! I recommend her, her work, and her ability to create and build a website with patience and care. She works a lot with the English speaking expat community in Florence, Italy and can be counted on to provide both a functional and captivating website for anyone.
Sheila Corwin
Linda Moelands

Working with Liesbeth has been very easy. Her initial explanation of her working method, the ease and speed with which things moved forward and her professional view of web design. Very satisfied!
Linda Moelands
Miriam Hurley

Liesbeth did a great job on redesigning my website Speakeasy Multilingual for my group for events for the international community in Florence. The end result is great, infinitely better than the original do-it-yourself site. She was a pleasure to work with, patient with my slowness, and a great source of suggestions. She knows her stuff on the technical side and has a great aesthetic eye too! Definitely recommend her!
Miriam Hurley
Zoe Louise Life Coach

Liesbeth has not only helped me bring into realisation a magical, personal website for my online coaching business. She has also helped support me on my own personal growth journey and supported me with ideas, inspiration and adaptivity to my own work flow. The website feels like me and I am so happy to put it out there for the world to see. It functions beautifully and the image we created together is exactly what I was looking for. She is a wonderful designer, support and woman and I could not recommend her more highly! Thank you Liesbeth!
Zoe Louise
Christien Hembrecht

After giving it a try myself, I decided to hire a professional to build the website for my new business as a Child Sleep Coach. The collaboration went very smoothly. Liesbeth asked me a few questions and for some examples. She immediately got to work, and the result is wonderful. Bilingual, with all desired features and entirely according to the style I had in mind. Contact always went smoothly via email, app, or telephone to discuss the details. She took all the time to endlessly test all fonts, for example, and was really proactive. All in all, a very pleasant collaboration and an excellent result.
Christien Hembrecht
Alessio Mazza

It was a pleasure to create my site as a Tour Planner with Virtual Genie! Liesbeth was really very professional, punctual and able to find a solution to all my requests. I recommend to all those who intend to create their own site to rely on her if you want to get an excellent result with fast delivery time!
Alessio Mazza
Sandrine Kom

It is a pleasure to work with Liesbeth! She is professional, creative and always manages to find solutions!
Sandrine Kom
Casa Lanni

Liesbeth has designed a beautiful website for our small-scale luxury holiday accommodation in Piedmont. We had quite a few requirements, we go for quality, but nothing was too much for Liesbeth. She is flexible, fast, and always thinking with you. A pleasant collaboration with a great end result! Our guests also say so.
Marisca Lanni & Philip Lottgering
Cecilia Gazzo

I have used Liesbeth's services on our new website design for Unusual Italy Personalized Itineraries and Services and I must say it has been a real pleasure. First of all, we needed to refresh the site's look to a more contemporary yet easy way to navigate. Liesbeth was instrumental at helping rationalize the sections and assisted us on how to convey what we have to offer in a more contemporary light using exciting wordings. She has offered her point of view often with simple and logical pain free solutions and we are very happy of the end results. The photographic work mostly ours also was placed in a very creative and artistic way and we are very satisfied. I highly recommend working with Liesbeth.
Cecilia Gazzo
Sally Carrocino

I needed to change my web host and had not been looking forward to it. Then I found Liesbeth and that changed everything. She made it painless and seamless. She is patient and very professional. I recommend her highly and give her 5 stars.
Sally Carrocino
Susan Crakow
Working with Liesbeth on creating a new website for my Italian Villa was easier than I imagined. She is so professional and timely. We collaborated seamlessly together creating a beautiful site that shows off the property. We did everything virtually since I live in the US and she made it painless for me.
Susan Crakow
Lauro Lotti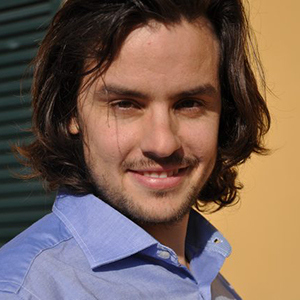 Liesbeth is an attentive and punctilious professional. An assistant who helps you solve problems with practical and immediate solutions in times of need. For four years now Liesbeth has been the reference point for our company for Dutch translation and copywriting work, fundamental for the tourism market.
Lauro Lotti
Lynn Dougherty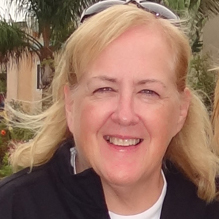 I have worked with Liesbeth on various extremely successful websites and she has always taught me new and exciting ways to do things on the web. She is methodical and does her best always. When I need help she is my "GO TO" person.
Lynn Dougherty
Alessandro Mastronardi
I rely on Liesbeth to help me with a lot of different tasks that I just don't have the time for. She is very resourceful and always comes up with creative solutions and presents me with new ideas.
Alessandro Mastronardi
Sarah Crowner

I approached Liesbeth to assist me with the website for my VA Business. She gave me a thorough view of what we could do to improve the layout, function and overall feel of the site. She provided me with insightful and practical suggestions to help me maximise its potential. I am grateful to her for helping me see my website through the visitors eyes.
Sarah Crowner
Virtual Assistant | UK
.