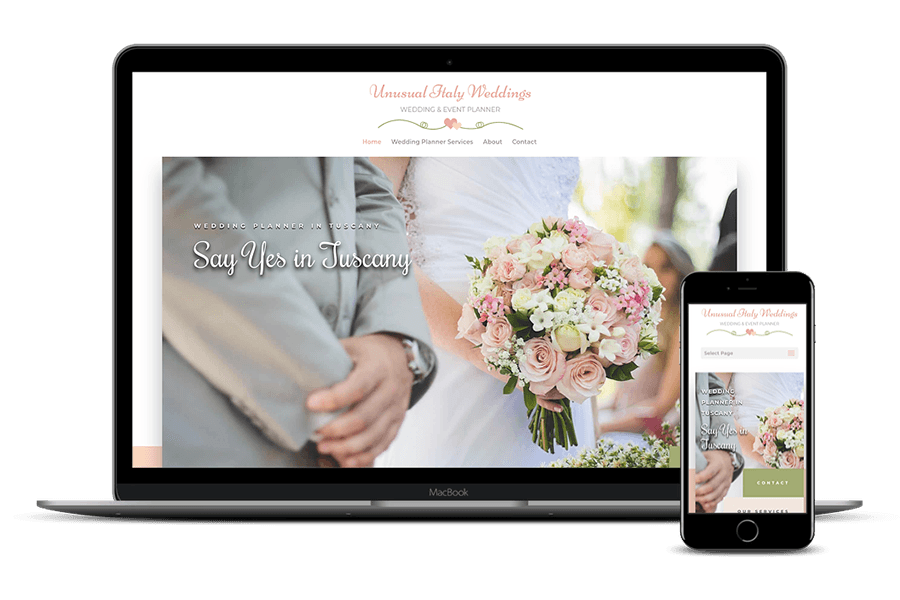 UNUSUAL ITALY WEDDINGS offers all-round Wedding and Event Planner services in Tuscany.
With their personalized services Unusual Italy Weddings can help you organize your symbolic ceremony, birthday, vow renewal or special event and make it a day you will never forget.
Previously the wedding planner services were included in a page on the website Unusual Italy Personalized Itineraries and Services. Because the wedding planner service is in growing demand and targets a different audience, it was time to separate the two primary services and create a separate website.
We added several more pages and new content illustrated with beautiful photos to showcase the services.
Custom Web Design in WordPress
Basic Search Engine Optimization