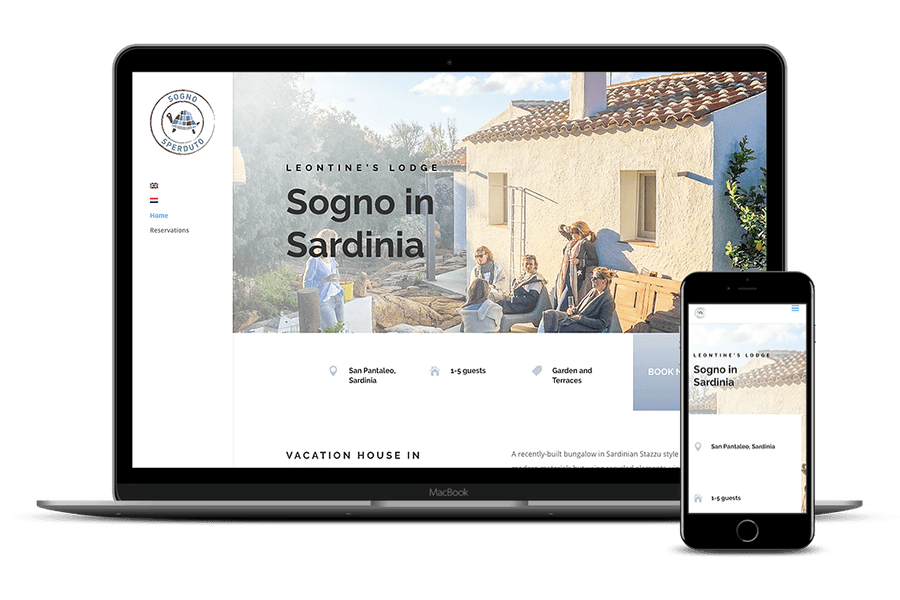 SOGNO SPERDUTO is a recently opened holiday home on the island of Sardinia in Italy. Owner Leontine designed and decorated this gorgeous bungalow herself and her passion and keen eye for home decor show in every detail. Located on 8 acres of private land Sogno Sperduto is the perfect holiday hideaway for nature lovers who value peace and quiet.
Work In Progress
The house was ready to be rented out to the first guests in 2019 and to make the most of the summer season Leontine needed a website fast.
I created a one-page website listing all the necessary information and updated the page every time new content such as testimonials and a drone video became available.
The color palette of the site is based on the colors used in the interior design of the house and the beach and sea tones of Sardinia. The recently added logo designed by a third party fits right in.
Sogno Sperduto is an ongoing project and we are in the process of adding more pages and content, including an availability calendar and booking functionality.
Custom Web Design in WordPress
Availability Calendar (work in progress)
Booking Functionality (work in progress)